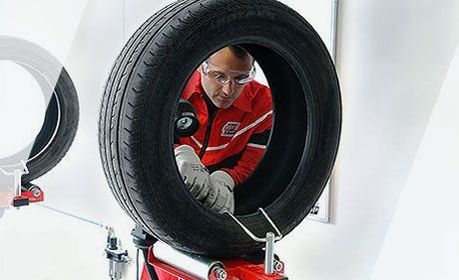 Tyre repair material - REMA TIP TOP
Tyre Repair
REMA TIP TOP, the world's leading manufacturer of tyre repair systems, delivers innovative products and service packages that make your work processes easier. A balanced program of high-quality repair materials, tools and vulcanising equipment for almost all types of tyre and damage ensures long-lasting repairs.
REMA TIP TOP manufacture and tyre repair material for Bike, Car, Truck, Agricultural and Earthmover tyres. Punctures and tyre injuries are repaired using REMA TIP TOP products in conjunction with associated chemical products and repair tools.
Accredited training courses on repairing tyres are provided in new state of the art facilities at REMA TIP TOP headquarters in LEEDS, West Yorkshire. Click on the link to see a full range of courses.
CONTACT DETAILS
SOCIAL MEDIA
BROCHURES