Since 1963 REMA TIP TOP UK has offered its customers high quality products, service and solutions to the UK Automotive Aftermarket. The famous TIP TOP repair patches became the cornerstone in a range of Automotive consumables and equipment which leads the way in industry standards and innovation.

Today the company provides its knowledge and expertise in three key industry segments; material processing, surface protection and automotive. These sectors are serviced by industry solutions that are tailored and certified to meet every requirement of a knowledgable and discerning customer base.
The REMA TIP TOP brand has been established even longer than the original UK roots. In fact it was 1923 when the brothers Otto and Willy Gruber found a joint company. The brothers' first trade in screws and small metal parts under the name Otto Gruber & Co., but soon start selling compressors and lift platforms.

Please take a trip through history using the timeline tool below!
Come with us on a 90-year journey through time
1923
1923 -

The beginning

In 1923 the brothers Otto and Willy Gruber found a joint company. The brothers' first trade in screws and small metal parts under the name Otto Gruber & Co., but soon start selling compressors and lift platforms.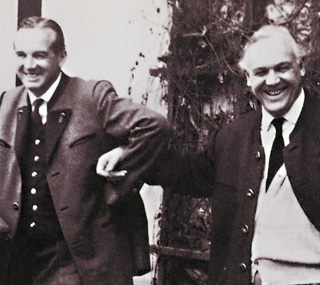 1928
1928 -

The term "Stahlgruber"

Steel, a more modern material, increasingly replaces conventional iron. The Gruber brothers therefore include steel screws and bolts in their commercial program. The term "Stahlgruber" soon comes into common use and this is finally adopted and retained as the company name.

Increasing transport mechanization also extends the circle of customers. New car repair workshops are opened up everywhere. Stahlgruber becomes the leading trade supplier of automobile accessories, tools and workshop equipment.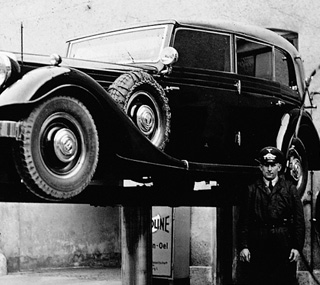 1935
1935 -

A real market niche

Otto Gruber & Co. KG, headquartered in Munich, is founded.

The Grubers discover a real market niche when visiting a vulcanizing operation. Up to this point, tyre repair material has been laboriously cut out by hand from old tyres. No alternative is been available on the market up until this point.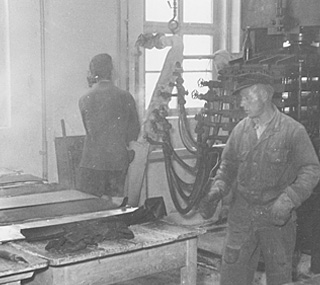 1937
1937 -

Tyre patches

The Gruber brothers decide to produce inner tube patches. This is followed in 1938 by inner sleeves and tyre patches. The breakthrough, however, comes shortly after the end of the war with the development of a cold vulcanization material that for the first time permits a temperature-resistant tube repair.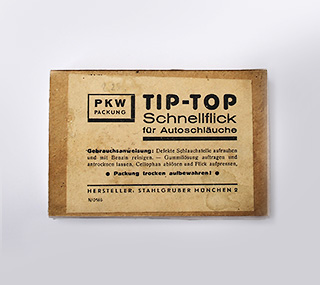 1938
1938 -

The name

During a product trial, Willy Gruber exclaims: "This is tip-top!" and thus creates the name of an idea whose fulfillment one day led to the conquest of the world market.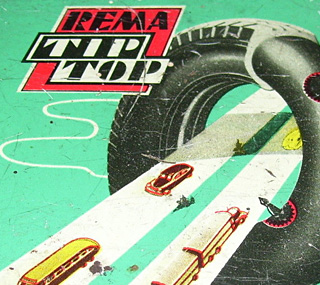 1944
1944 -

Increase in demand

Things continually improve. Due to the ongoing increase in demand, a production facility is set up in the town of Fuerstenzell in Bavaria.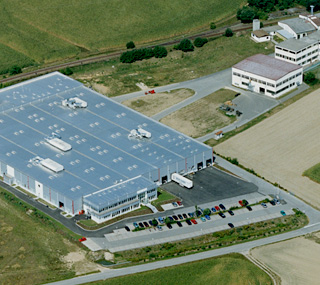 1949
1949 -

Record level

The millionth inner tube patch is manufactured.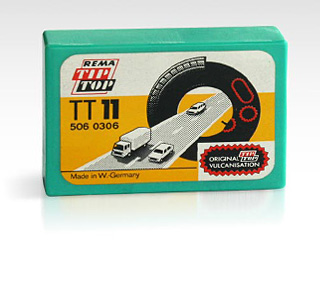 1950
1950 -

First agencies abroad

Stahlgruber opens its first agencies abroad (Italy, Japan), production runs at full capacity. The trading portfolio, comprising car parts, accessories, tools and workshop equipment, is continually extended. Both the services offered and international involvements also increase strongly.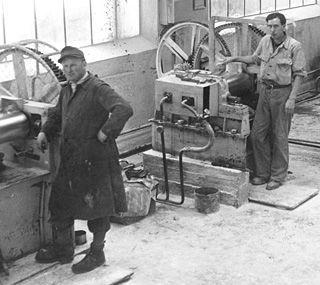 1954
1954 -

Poing

The Poing factory is opened.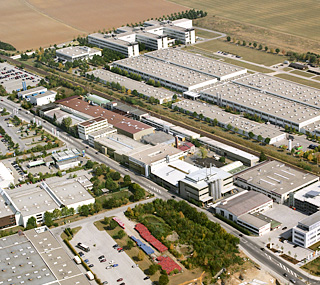 1960
1960 -

Expansion

A new production facility is opened in Desdorf, near Cologne. The first jointly-owned companies abroad are founded.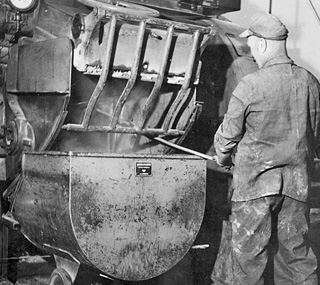 1963
1963 -

TIP TOP Vulcanising Products Limited - Founded in UK

April 1963 The TIP TOP brand of tyre repair material is distributed in the UK, by TIP TOP Vulcanising Products Limited (REMA TIP TOP AUTOMOTIVE UK Limited). The former name was ultimately deemed too restrictive to the growing range.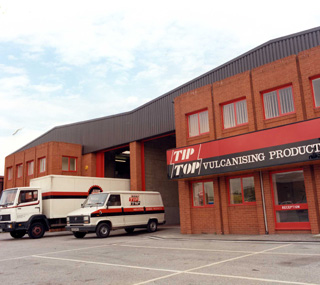 1965
1965 -

Wear protection

Product development gets underway: Wear protection material is developed.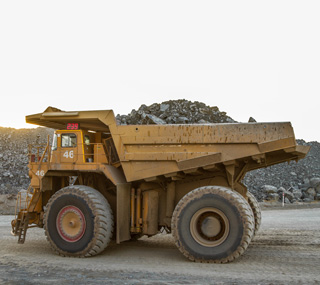 1969
1969 -

New headquarters

The first vulcanisation machines are produced. The new headquarters in Munich is opened.

In addition, the Stahlgruber Foundation is set up according to the last will and testament of Otto and Willy Gruber, its purpose being the training of young craftspeople for the automobile and vulcanization trade.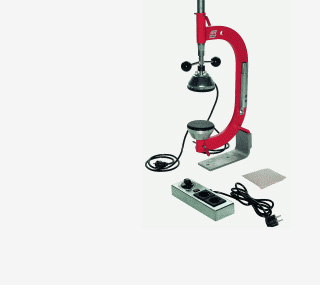 1990
1990 -

UK subsidiary renamed - REMA TIP TOP UK LTD

TIP TOP Vulcanising Products Limited becomes REMA TIP TOP UK LTD. The business name now reflects the expansion and diversity of product lines and business segments.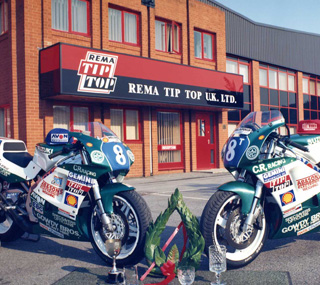 1991
1991 -

A Quality Driven Organisation

REMA TIP TOP UK Ltd received ISO9001 accreditation in December 1991. Since that time REMA TIP TOP have continued to develop and improve its operational standards, both of its own efforts, and using appropriate available worldwide technological developments.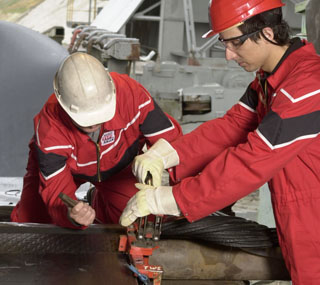 2002
2002 -

From Munich to Poing

The entire company moves its location from Munich to Poing.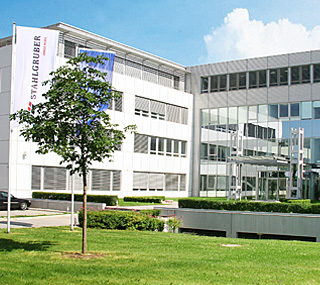 2007
2007 -

Foundation of the GmbH

REMA TIP TOP GmbH is founded.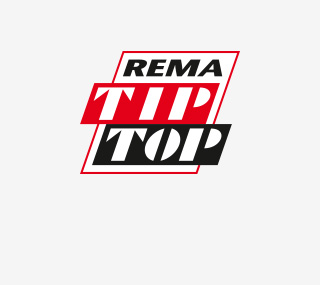 2008
2008 -

Merges into AG

Merges into STAHLGRUBER Otto Gruber AG.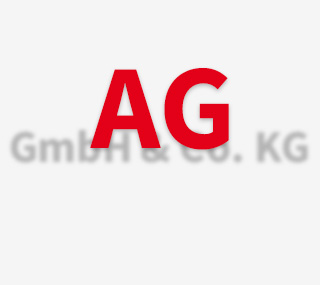 2009
2009 -

South Africa

Founding of the LSCE Logistic Service Center Europe. Acquisition of Dunlop Belting (Pty.) Ltd., South Africa.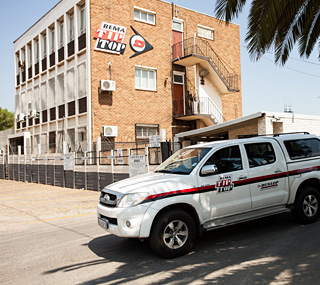 2010
2010 -

Alfa Development

Consolidation of the manufacturing and development departments into the independent alfa DEVELOPMENT GmbH.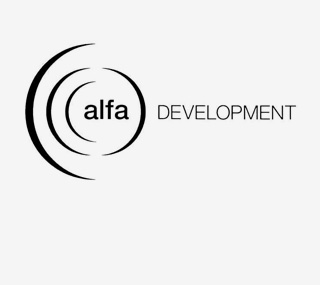 2011
2011 -

Latin America

REMA TIP TOP Latin America SPA is founded.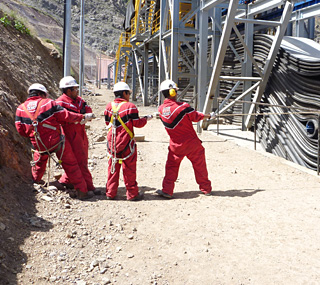 2014
2014 -

New Milestone

A further milestone in the history of the Company: REMA TIP TOP trades as a non-listed stock corporation as of 2014.