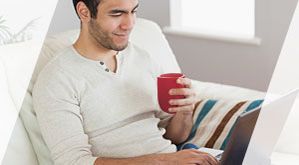 Anyone achieving the highest level of performance every day needs to be able to compensate. The balance between work and private life is important to continue to remain even-tempered, satisfied and thus also capable of performing well.
Flexible working time models
We offer our employees flexible working time models that fit their current private situation.

In addition, taking into account our operating requirements, we let our employees set up their leisure time flexibly and in an individual manner.

Fathers increasingly like to spend more time with their families. We support the desire of our fathers to spend more quality time with their families through parental leave.