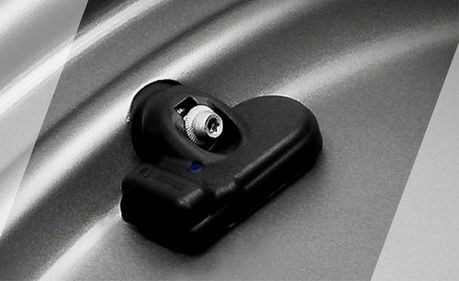 For all your TPMS diagnostic and service requirements
NTDA Tyre and Aftermarket Equipment Supplier of the Year winners, REMA TIP TOP, are a leading supplier and solution provider for everything TPMS related.
REMA TIP TOP offer a range of TPMS starter kit solutions, tool kits, diagnostic tools and programmable sensors for the automotive aftermarket. REMA TIP TOP's primary TPMS starter package includes a free Hamaton H46 or H36 diagnostic tool 'powered by ATEQ' when purchased in combination with 24 or 16 EU PRO sensors respectively.

SEE OFFER: DOWNLOAD PDF
The Hamaton H46 is a robust, upgradable diagnostic tool which provides indirect, manual, and auto relearn procedure information. The H46 configures EU-Pro sensors within seconds and has the option to add other universal aftermarket sensors available. The H46 comes with user friendly navigation and command buttons as well as an interface in multiple languages.
For a full car diagnostic solution REMA TIP TOP also offer the innovative PROFILER AXONE which is a Bluetooth and WiFi modularly expandable diagnostic system. The intuitive user interface of the five-inch touch screen facilitates operation and combined with the innovative TWS scan function, TPMS sensors can be checked and read out in the vehicle without the previous selection of make, model and year! Using different software modules the PROFILER AXONE can be upgraded from TPMS diagnostic and programming to a complete EOBD diagnostic tool for the automotive professional.
In addition to one on one training, sales and technical telephone support, REMA TIP TOP also provide a comprehensive online TPMS inventory with vehicle look up, product re-ordering information and relearn procedures for account customers.
Contact Lee Dyer on 0113 3858602 for more details about the TPMS bundle.