Newsroom
02/01/2017
REMA TIP TOP UK awarded contract for chute & bunker linings at Drax Power Limited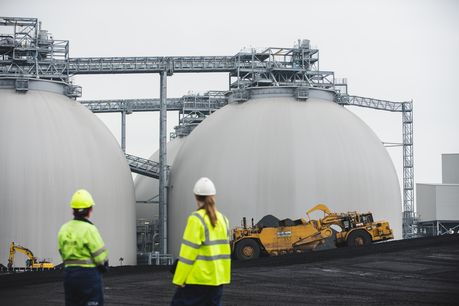 REMA TIP TOP Industry UK has been awarded the chute and bunker lining contract at Drax power station, Europe's largest co-firing power plant.
REMA TIP TOP will be supporting the operations at Drax by supplying on site lining services to the Maintenance and Engineering Dept for the materials handling plant on the coal and ash & dust conveyor systems, with UHMWPE and stainless steel liners to protect the plant against wear as well as enhance throughput of fuel & ash through the materials handling system.
Additional to the on-site services, there are consultation and design facilities available to enable engineered improvements to be made if required in specific areas and help improve process flow and prolong the service life of equipment.
With a long and well established name for quality and technical know-how, REMA TIP TOP look forward to supporting Drax in ensuring maximum plant availability and helping them meet the UK's ever increasing energy demands.
For more information and enquiries on this article please contact Paul Edson at REMA TIP TOP INDUSTRY UK LIMITED on 01302 711233