Newsroom
01/16/2017
REMA TIP TOP UK welcome Tarmac to its head offices and manufacturing facilities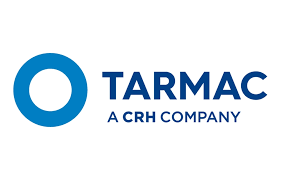 REMA TIP TOP UK welcome Tarmac to its head offices and manufacturing facilities
JANUARY 2017
REMA TIP TOP UK were pleased to welcome some of the Tarmac Central maintenance team to the Industrial Division Head Office in Doncaster on a recent visit.
The Tarmac December maintenance meeting was held at the main UK workshops followed by a tour of the premises to help them fully assess REMA TIP TOP'S capabilities and support as Tarmac's preferred contract partner for conveyor belt supply and on site vulcanising services.
The Tarmac delegation also viewed the REMA TIP TOP manufacturing facilities and took away a better understanding of the wide range of materials handling products and services available to assist them with proactive maintenance and extending plant service life.
Some of the topics discussed over and above conveyor belt supply and vulcanising were engineering solutions for spillage control, conveyor belt cleaning systems, slurry hose and cement sock manufacture and stocks, dust control conveyor covers, wear lining solutions for chutes and hoppers as well as innovations for conveyor safety equipment.
Andrew West, Managing Director, REMA TIP TOP would like to thank Tarmac Regional Maintenance Manager, Phil Brelsford and his team for choosing REMA TIP TOP as the venue for their monthly briefing and look forward to further strengthening this partnership in the future.
For more information and enquiries on this article please contact Paul Edson at REMA TIP TOP INDUSTRY UK LIMITED on 01302 711233