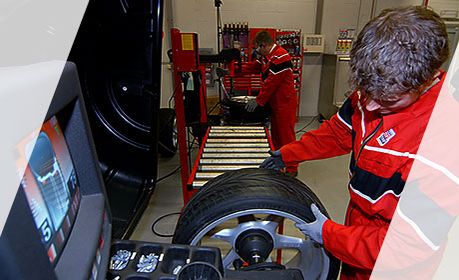 Wheel Alignment
REMA TIP TOP can supply and install CORGHI vehicle lifts equipment and wheel alignment anywhere in Great Britain.
The EXACT linear wheel alignment machine represents CORGHI's latest development in camera wheel alignment technology. Targeted at high volume alignment business the EXACT Linear is quickly becoming the professional's choice.
The EXACT Linear's evolution has been significant with the introduction of next generation cameras equipped with high resolution HiQ lenses. EXACT Linear comes with entry level pricing but is equipped with top end specification.
For detailed product information, please see our latest brochures and catalogues or for more information please contact the UK workshop equipment department on 0113 385-8606.
CONTACT DETAILS
SOCIAL MEDIA